Regular price
$179.00 USD
Regular price
Sale price
$179.00 USD
Unit price
per
Sale
Sold out
Cancer is one of the most difficult challenges individuals face. The disease's physical, emotional, and mental stress can be overwhelming. That's why we offer cancer coaching — one-on-one sessions with a trained coach who can help you navigate this challenging time.

Our cancer coaching sessions are tailored to your individual needs. We'll work with you to address the unique challenges you're facing, and help you find ways to cope with the stress of cancer. We'll also provide guidance and resources to help you build a network of care and support.

If you or someone you love is facing cancer, please don't hesitate to contact us. We're here to help you through this difficult time.

All coaching sessions are 1 hour in length and conducted virtually over zoom.

Share
View full details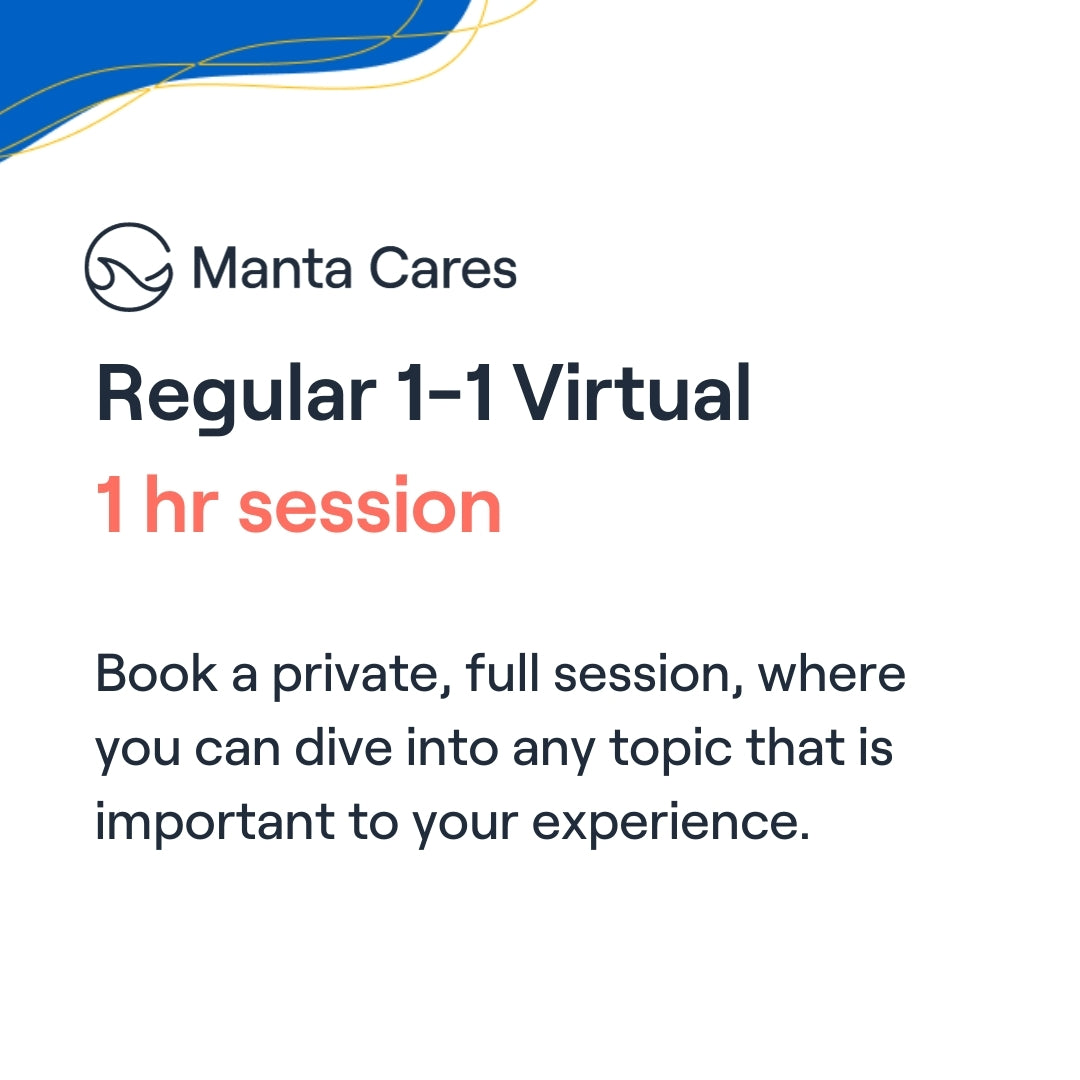 Excellent experience
My coaching sessions with Maeve were extremely helpful. She is very patient and non-judgemental and reflected on the concerns I presented. Maeve is very insightful and helped me look at things in a different manner. I definitely recommend Maeve as a coach!
Maeve for me embodies all a coach should have to offer. Attention and focus, with real concentration on me, listening deep and remembering everything. With that comes an amazing capability to make me connect seemingly unrelated things in my life by asking the right questions. A multitude of light bulbs, aha moments and self-learning occasions have coloured my journey with her as a coach. Insightful and pleasant, a great experience.
As an 11-year cancer survivor, finding my "new normal" has been something that continually changes and is refined as the years pass. Dr. Baecher helped me find actionable ways to improve my focus, something I struggle with as a survivor, mom, wife, professional, friend trying to pack it all in each day. And as a survivor herself, Maeve had an empathy that is both unique and highly valuable in helping me to live my best life. I will be recommending coaching to all of my friends, both those impacted by cancer as well as those facing other struggles who need a calm, measured and knowledgeable voice in their corner.
Thank you, Maeve, for the wonderful coaching sessions I had with you. You were really present and showed interest and curiosity on what I shared. You helped me think about opportunities and insights I didn't think about before and really helped me be more aware and conscious about my thoughts and feelings and decisions I want to take.
My first session with Maeve was fantastic. I really felt heard. I really appreciated her kindness, and she pointed out some inconsistencies and assumptions in my thought patterns. That's exactly what I needed. The only coaches I find helpful are the ones that push me a little out of my comfort zone. May was able to do that in the most respectful way! I'm implementing the plan we laid out and look forward to another session!