Episode 36: A Brother's Gift with Wills and Esther Levy
What we discussed
The power of the time Wills' bone marrow donation gave the family to create memories with Andrew.

How Esther's maternal intuition ended the arduous path to a cancer diagnosis for Andrew.

Andrew's legacy of joy in guiding the family to live without regrets and take advantage of every opportunity presented to them.
About our guests
Esther Levy

Esther Levy is a mom of four children between the ages of 6 and 14 years old – three on earth and one who resides in her heart. In 2014 her life turned upside down when her third child Andrew was diagnosed with AMKL (Leukemia) at the age of 14 months. She left her career in pediatric nutrition and as a wellness coach to be by Andrew's side and to care for her family. She is passionate about her family, fitness, and nutrition. Esther and her husband helped start a music therapy program for hospitalized children at Lucile Packard Children's Hospital Stanford, and she is in the process of writing a book. She recently launched an online community entitled, "The Lost Sibling Project" to help empower bereaved siblings to process their grief. She earned a bachelor of arts degree in Human Biology from Stanford and a MSc with distinction in Public Health and Nutrition from the University of Westminster in London. She currently lives with her family in Maui.

William "Wills" Levy

Wills Levy is a freshman at Seabury Hall in Maui where he serves as the freshmen class president and spends every extra minute outside school playing soccer, traveling (to play soccer), and cooking/eating spicy food. For the last 4+ years he's served on the junior board of the Children's Cancer Therapy Development Institute - a cause he has passionately supported since he donated his bone marrow to his brother Andrew. His younger sisters awarded him the "world's best big brother" trophy. His parents agree.
Watch the video of our episode on YouTube
Key Moments
8 minutes:

Wills on extra time with Andrew after donating his bone marrow.

One thing I will add is that a lot of my memories that I still remember with Andrew came during this period from after the bone marrow transplant. Like we got to go to Hawaii on a vacation and there were all these memories that were made that I still have. Some of the most important and meaningful moments of my life with Andrew happened during that time. So it felt very good to do the bone marrow transplant and start that period of time.

15 minutes:

Esther on a mother's intuition.

I think that as a parent, you know when something's wrong. I think that often we're like, 'well that person's a doctor, that person's an expert. So we have to listen to them. We have to listen because they know the best.' And I've learned from this experience that you really have to trust your intuition. I feel like I knew what was going on. I didn't know it was cancer because that wasn't in my vocabulary, but I knew something was terribly wrong. And I found my voice through that experience. Now I will always speak up for what I feel is right. I think I was much more meek. I mean, society, I can go into a long thing around how women are taught to defer to authority and to defer to the experts. I don't do that anymore. I think through this process, most or all big decisions were perfectly clear to me in an instant. Which was, it almost feels like, a superpower. But any big medical decision from there on, I knew what my answer was immediately. I did not need to go into a long thought process. There were some really hard decisions we needed to make with Andrew, and I didn't even have to take a moment to think, 'Esther, listen to your intuition.' I just knew.

59 minutes:

What Andrew continues to teach the family about living life.

I do not look back with regrets at all. Everything that we experienced with Andrew, I don't look back at the what ifs and the regrets because it's just what happened, and it's the way life was. We did the best that we could, and we're proud of the life that we gave Andrew. It was my husband and my 17th anniversary yesterday, and my five-year-old daughter turned to me and gave me a hug. She said, 'Thank  for giving me life, Mom.' And I had this reflective moment of like, oh my gosh, I don't know if she'll listen to this one day, but, if Andrew had not died, I don't know if she would be here. We might have another child, but I don't know if she would be her. But I don't look back and say, oh well, because Andrew died, Cori came into life, so everything's great. You know, I just look at it like that it is what it is. And I'm grateful for what we have. And I'm grateful for what we had with Andrew. And life is hard and it's complicated. But I'm proud of where we are right now.
Manta Planner: Structured medical planner for cancer patients and caregivers. Science-backed tools to track symptoms, make decisions, and stay organized.
Regular price
Sale price
$39.99 USD
Unit price
per
Sale
Sold out
Share
View full details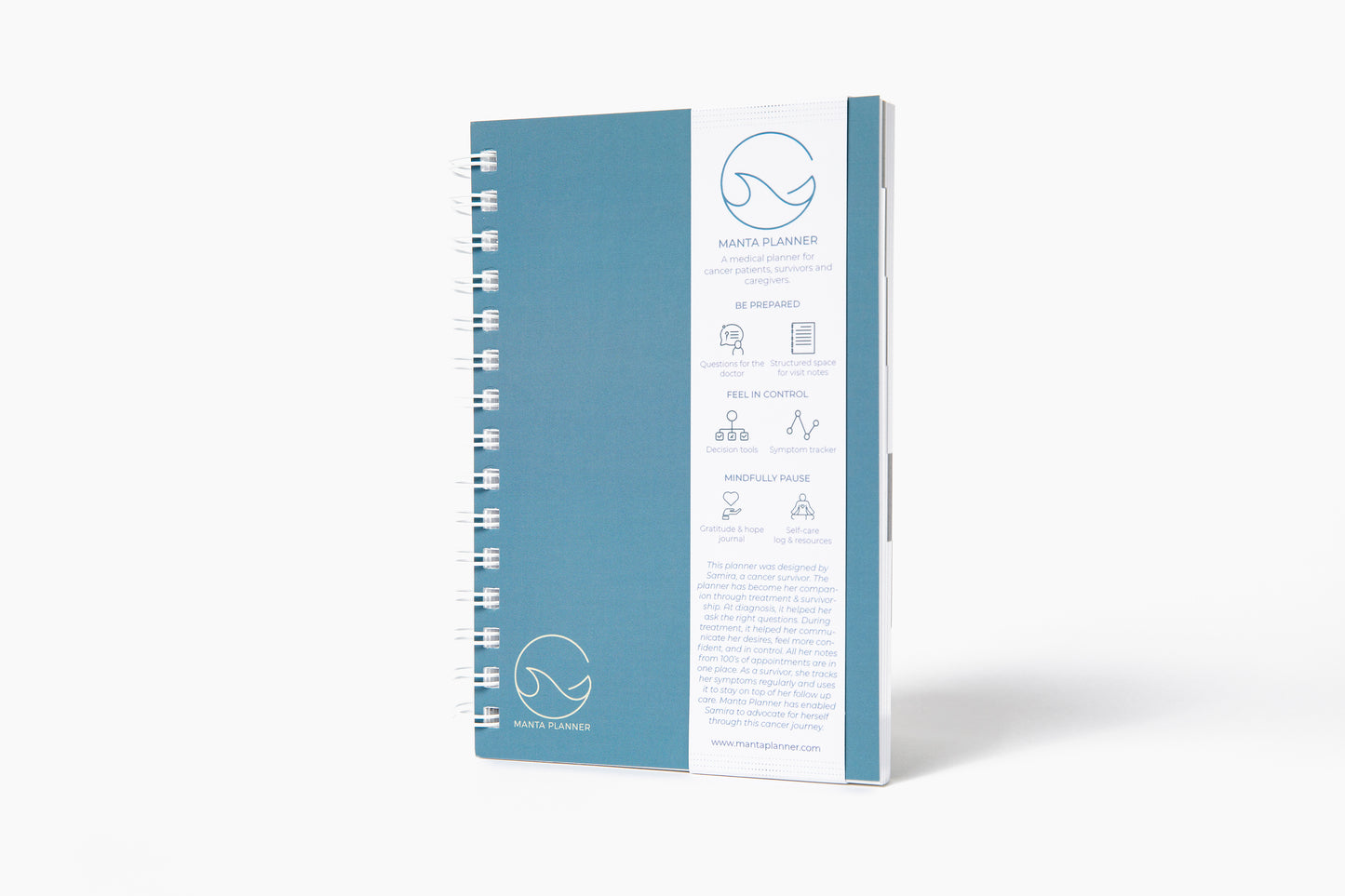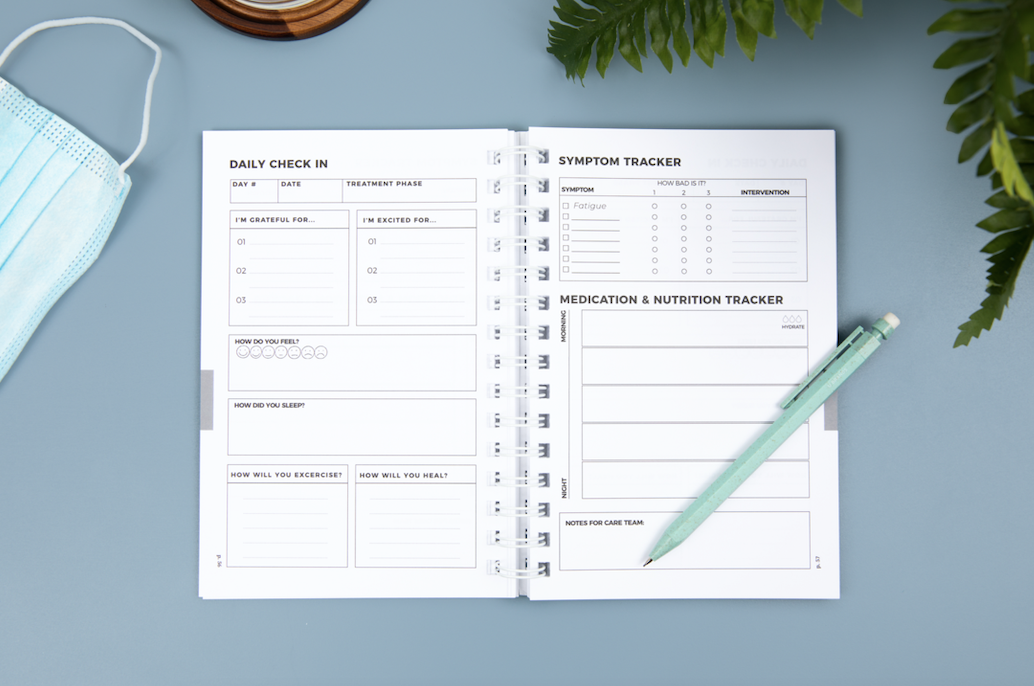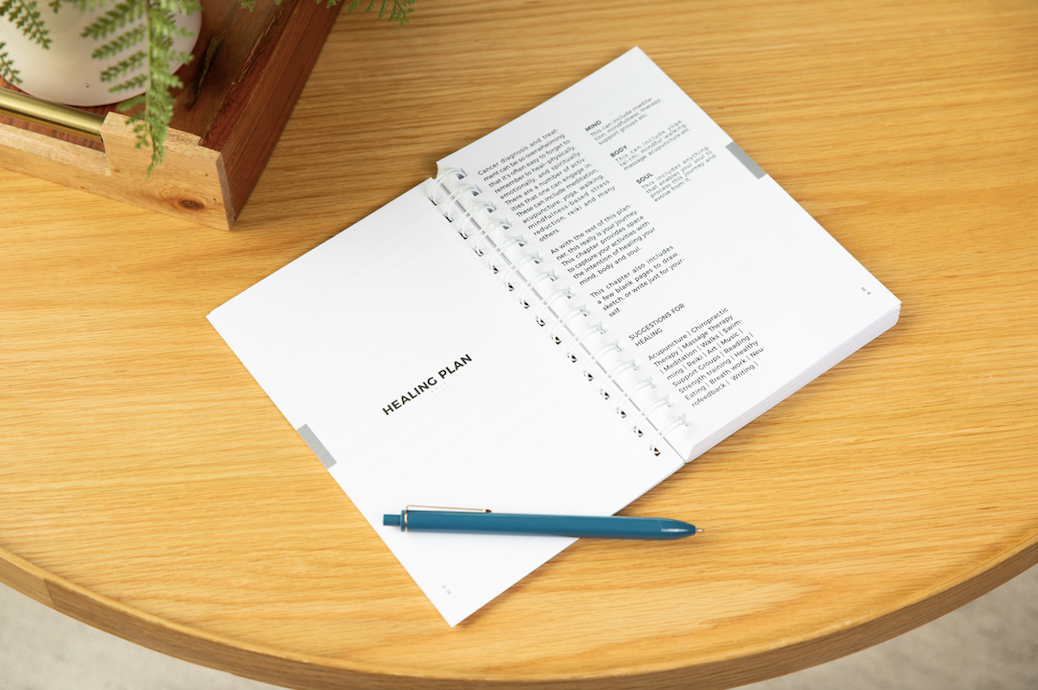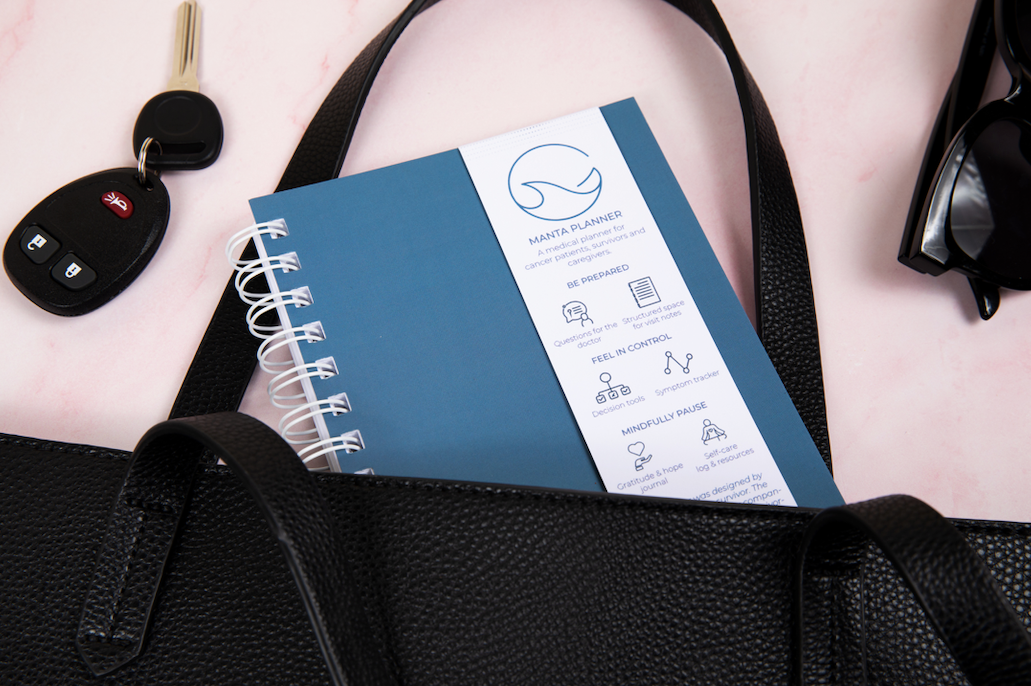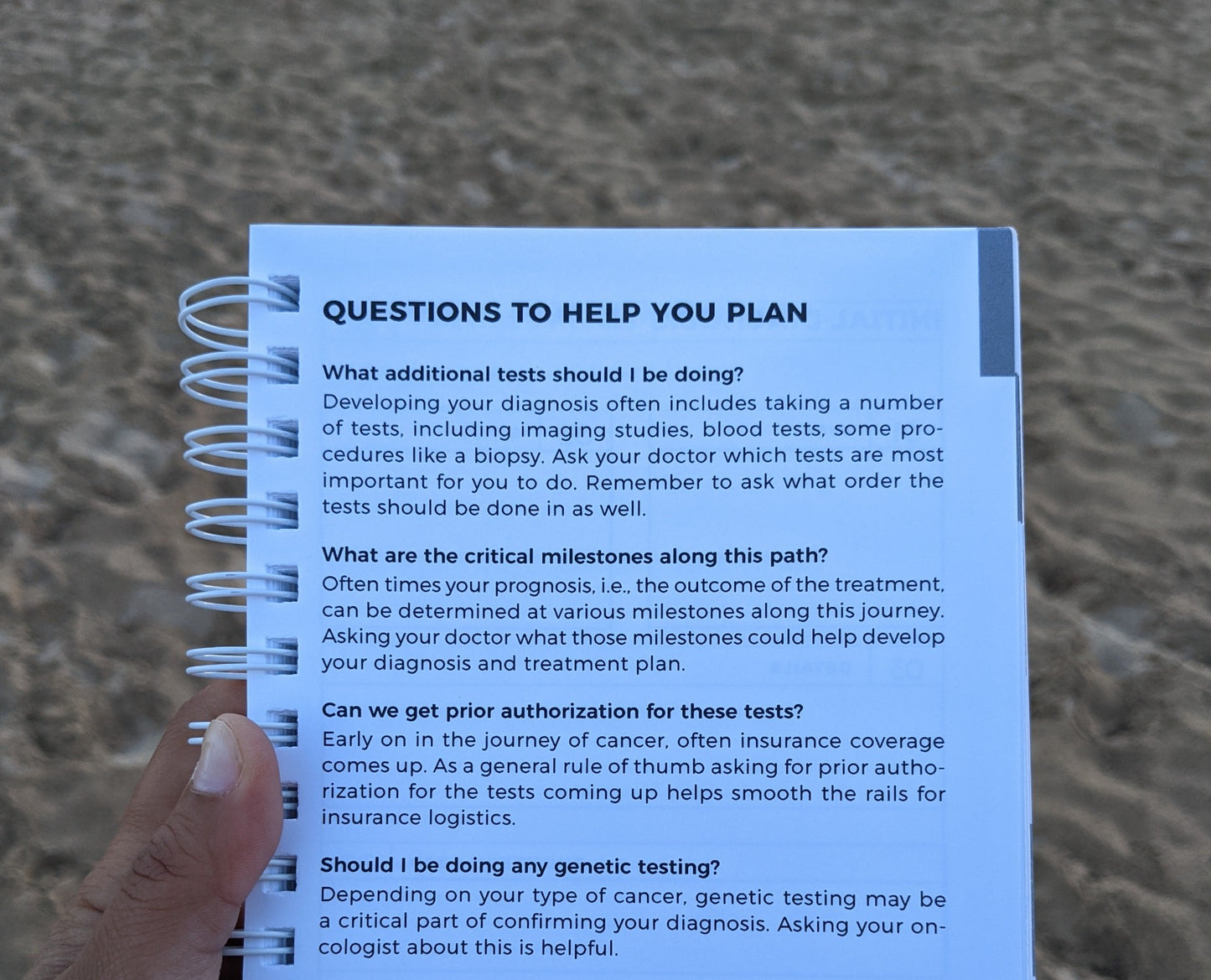 Disclaimer: This podcast blog is for general informational purposes only and does not constitute the practice of medicine, nursing or other professional health care services, including the giving of medical advice, and no doctor/patient relationship is formed. The use of information on this podcast blog or materials linked from this podcast blog is at the user's own risk. The content of this podcast blog is not intended to be a substitute for professional medical advice, diagnosis, or treatment. Users should not disregard, or delay in obtaining, medical advice for any medical condition they may have, and should seek the assistance of their health care professionals for any such conditions.