Episode 34: Nurturing the Adventurous Spirit with David Moriah
What we discussed
How outdoor adventures have shaped David's view on leadership and life.

Recognizing the value of all roles in a group and how the sum of the parts contributes to the success of the whole.

The power that comes from an insecure future in fueling an adventurous spirit.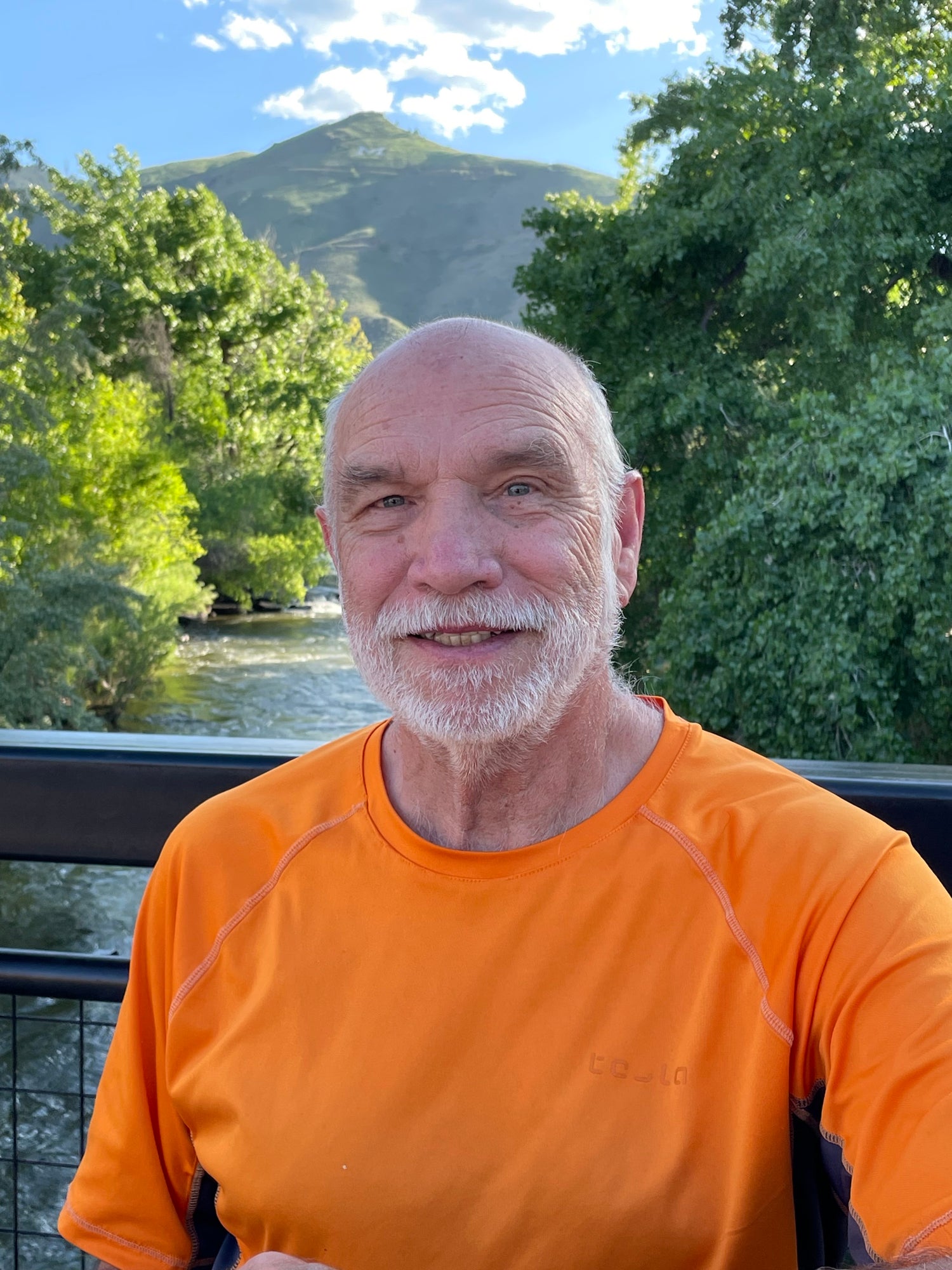 About our guest
David Moriah has lived 72 abundantly blessed years and is fiercely determined to extend the streak in the face of a "stage 4, incurable" diagnosis. He is a husband of 48 years, a father of two and a grandfather of two and a half. That's more important than what he's done for a living. As for that, he spent his 20s as a wilderness instructor for Outward Bound and is the founding director of Cornell University's outdoor education program. He hosts a blog at CaringBridge, "Adventures in ChemoLand", and he is a passionate advocate for staying fit while undergoing treatment, and looking out for "God Winks", those moments of joy and reassurance that we are not alone in this sometimes scary and foreboding journey.
Watch the video of our episode on YouTube
Key Moments
5 minutes:

On the leadership lesson he learned on his outdoor adventure.

Crossing the stream there was no bridge. I will show people how to do it and show off some of my athleticism at 22 years old. I knew that what I needed to do was hop from rock to rock to get across. And so I proceeded to dance across the rocks, attempting to impress my charges with how athletic I was, how flexible I was. And I dashed across the stream, turned around, and watched my group enter the stream. And immediately, they started falling off the rocks into the stream, left and right. They just would plunge into the water, and I was standing on the other shore watching this and it's a leadership lesson that I never forgot that it's not about me looking good as the leader. My job is not to look good and impress people. If I'm really going to be a leader, what I need to do is equip and empower my people to be able to do it themselves.

29 minutes:

On the idea of competition versus team work.

There is an element in advanced mountaineering when you're in the Himalayas and you're climbing Everest or K2 where not everybody summits. And that's okay because you recognize that there are roles that people play – some are the summiteers and some are the support team that carry the gear to the base camp. The concept is maybe not everybody summits, but you want everybody to succeed. You want the people who go to the base camp to carry the summiteers things to feel satisfaction that they did their part in the expedition. The success of the expedition goes across the entire team. But if you think of it as everyone succeeds rather than everyone summits, either in that advanced mountaineering or when I have a class and I'm taking a group out to learn rock climbing, the idea is not that we come back and somebody won and everybody else lost, but that everybody achieved to the best of their ability.

43 minutes:

Quote from Into the Wild about an insecure future and how it resonated with David.

I'll key in on one section that I highlighted, which is 'in reality, nothing is more dangerous to the adventurous spirit within a person than a secure future.' Whoa, and I realized, this explained a lot to me, I have to tell you, because I have an insecure future. I am hoping and praying and working for complete healing. And as you know, my diagnosis is very serious. It's a stage four. I will say that. I won't talk much more about it, but it's a serious diagnosis. So my future is insecure. It could be complete healing or it could go the other way. And I don't know. It is an insecure future. And the line that 'nothing is more dangerous than a secure future.' For me, when I realized I was in this insecure future, and it didn't take long, probably because of the way I've lived my life, it didn't take long for me to come to the conclusion that this is a new adventure. This is something that I can learn from, I can grow from, I can get closer to my creator.
Medical Notebook - Spiral Bound Journal for patients navigating complex medical conditions. Helps you prepare for appointments, take notes at the doctors, and stay organized. Recommended by doctors.
Regular price
Sale price
$24.99 USD
Unit price
per
Sale
Sold out
Share
View full details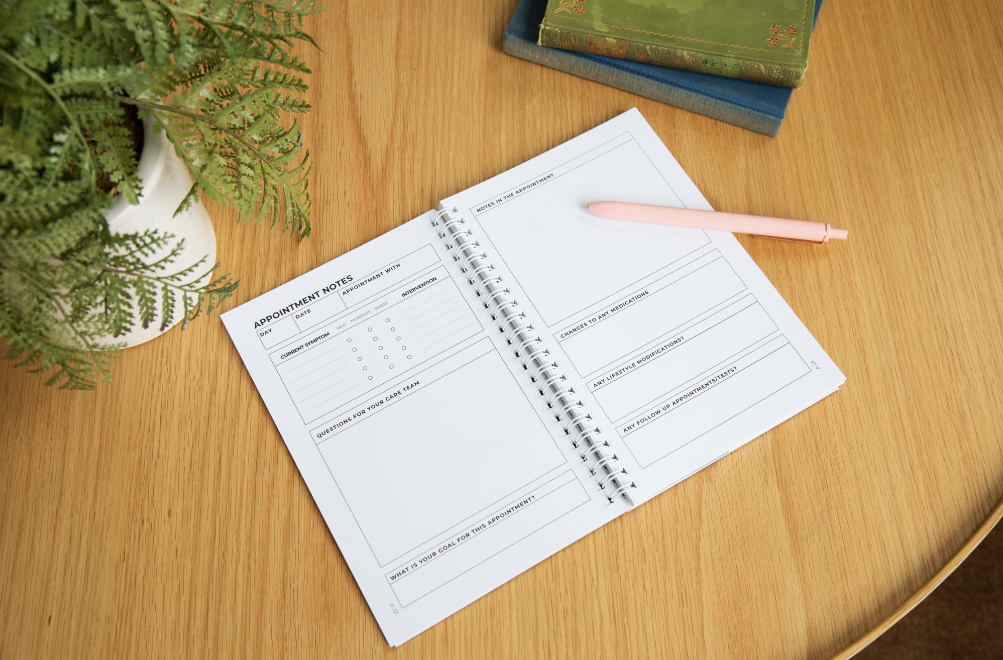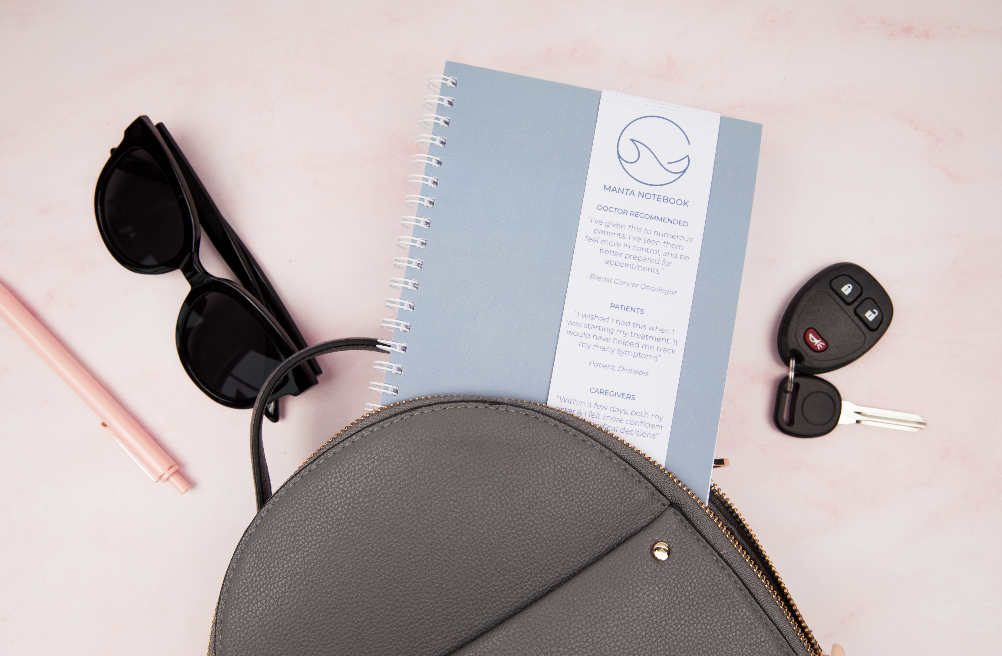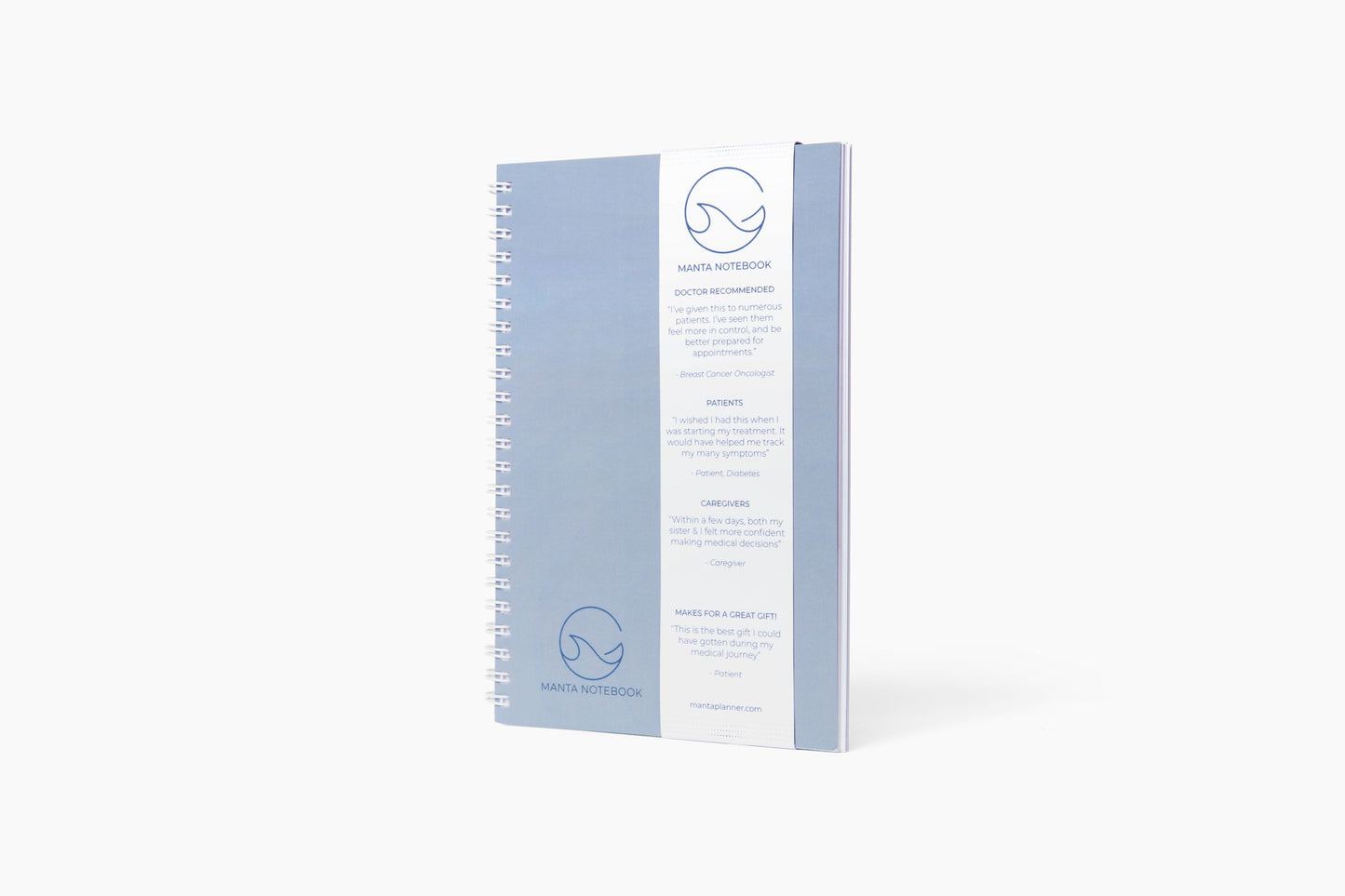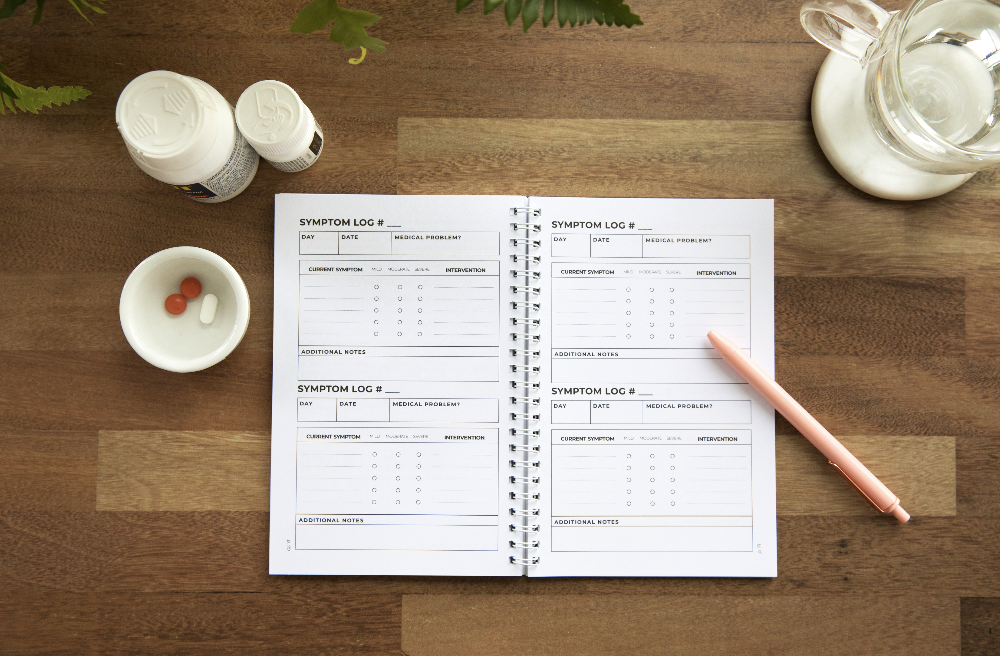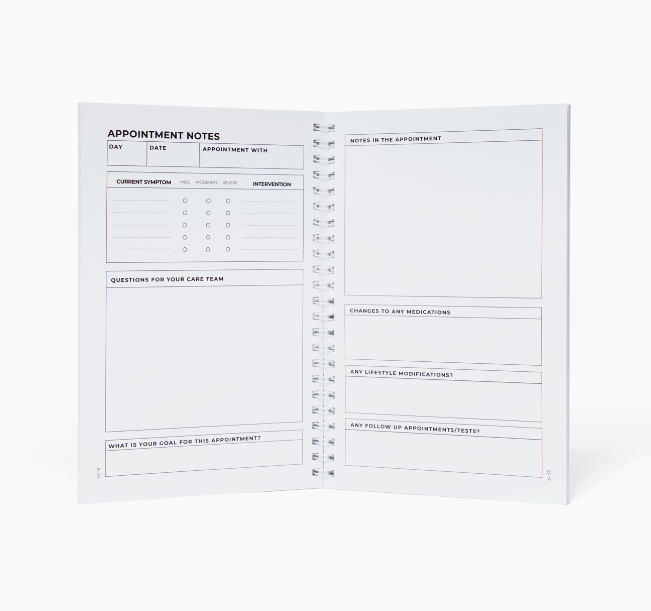 Disclaimer: This podcast blog is for general informational purposes only and does not constitute the practice of medicine, nursing or other professional health care services, including the giving of medical advice, and no doctor/patient relationship is formed. The use of information on this podcast blog or materials linked from this podcast blog is at the user's own risk. The content of this podcast blog is not intended to be a substitute for professional medical advice, diagnosis, or treatment. Users should not disregard, or delay in obtaining, medical advice for any medical condition they may have, and should seek the assistance of their health care professionals for any such conditions.