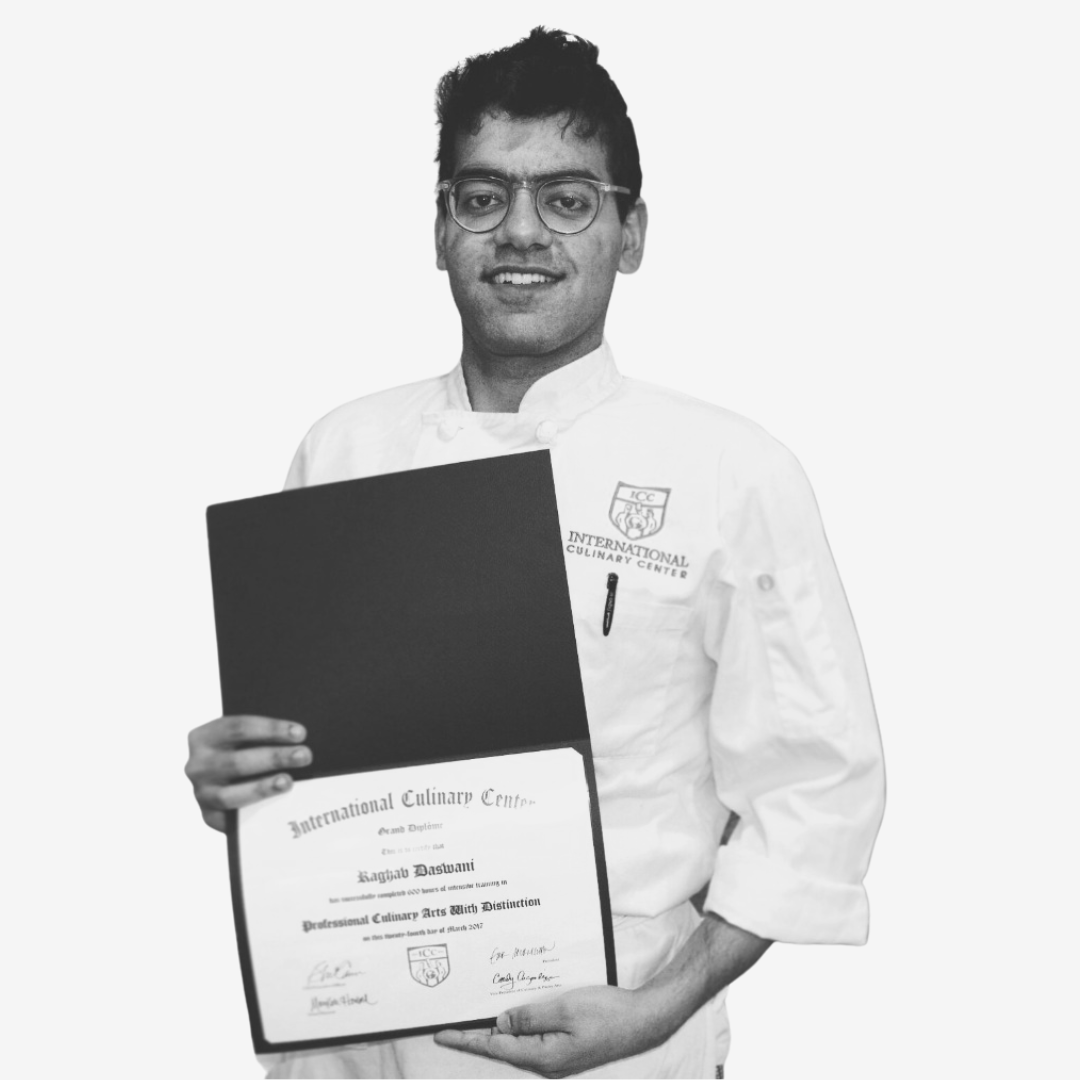 Make anti-cancer eating a part of your life.
Would you like to transform your lifestyle through better & delicious nutrition? How about minimizing cancer risk by eating right? Or address the side-effects of treatment with food?
Nutritional Chef Raghav will help you develop personalized meal plans based on your lifestyle, health goals, dietary choices, and restrictions.
We will eliminate the confusion that comes from planning nutrition during or after cancer and give you time and peace of mind. 
This is for you if you would like to: 
- Reduce future cancer risk 
- Increase your day-to-day energy 
- Expand the choices of food you can and should eat.
Learn More
Our program includes;
1-1 virtual sessions with Chef Raghav

A private session with nutritional Chef Raghav involves working with someone with specialized training in nutrition to develop a personalized meal plan based on your nutritional needs and preferences. During a private session, the Chef may ask questions about your health goals, dietary restrictions, and food preferences to create a plan that meets your needs.

This is especially helpful for those who have special dietary needs during cancer treatment or those who want to reduce their risk for cancer. A nutritional chef can work with you to create a meal plan that is both nutritionally balanced and enjoyable.

It's important to note that a private session with a nutritional chef is not a substitute for medical treatment or nutrition advice from a healthcare professional. If you are seeking nutrition guidance for a medical condition, it is important to consult with a healthcare professional.
Recipes to reduce cancer risk

Nutritional Chef Raghav has trained with the Institute of Functional Medicine within oncology and has worked to build recipes that improve your overall health, reduce your risk, and help you live better. These recipes are tailored to your specific situation.
Personalized Shopping Guides

After your initial free consult with Chef Raghav, we will share personalized shopping guides on a regular basis to help you adapt your groceries to meet your needs. Do not worry if you live on a tight budget, we can help you shop smart within any budget.
Meal plans to address side effects

Our meal plans are tailored to your life. This includes any dietary restrictions, cultural preferences, and individual tastes. Our meal plans can help you address side effects of treatment. If you are caring for a loved one with cancer, it can help you cook quickly and easily.
Exclusive Video Content

By subscribing to our program, you will get tailored video based content to help you achieve your nutrition goals.
Cancer Nutrition Program, with Chef Raghav
Regular price
Sale price
$99.00 USD
Unit price
per
Sale
Sold out
Share
View full details