Episode 39: When the patient becomes the caregiver, Molly and Tom's story
What we discussed
How family dynamics and perspectives change after a cancer diagnosis.

As a caregiver, recognizing that patients need to make the ultimate decision about their treatment and goals.

The ripple effect that our choices have in creating a future we never expected.
About our guests
Molly MacDonald

Molly MacDonald is co-founder and CEO of Pink Fund, a nonprofit that provides three to six months of financial support for women and families in active breast cancer treatment. Pink Fund was born 17 years ago out of MacDonald's own experience as a mother of 5 struggling to make ends meet during her breast cancer diagnosis. Prior to founding Pink Fund, MacDonald had an extensive career in journalism, public relations, marketing, and sales. She is a frequent columnist and contributing writer for health journals publications.

Tom Pettit

Tom Pettit is a professional piano technician by trade, with 40 years of experience on the concert stage providing and tuning pianos for renowned performing artists. He spent 25 years with The Detroit Symphony Orchestra. His fine auditory skills have made him in high demand for some of the world's most acclaimed pianists. He is co-founder of Pink Fund and serves in the role of Comptroller working with Pink Fund's accountant, auditors, and lawyer.
Watch the video of our episode on YouTube
Key Moments
9 minutes:

On how family relationships shifted upon Tom's cancer diagnosis.

I think Tom getting sick is changing things a little bit for them. Like it's a little bit of a wake up call for them. They're reflecting a little bit on all the things he's done for them to improve their lives.

25 minutes:

On keeping the patient at the center of decisions as a caregiver.

I know it's hard for the caregiver, but I think the patient needs to be in charge. When I had my breast cancer and was told I had two options, a full mastectomy and no radiation or a lumpectomy and radiation. And I asked my surgeon, 'If it were you, what would you do?' And she said, 'The thing is, it's not me. And I can't be responsible for your choice.' So it is not me, and I really cannot thrust something on Tom because I don't want to be responsible for the outcome of his decision.

45 minutes:

On how Molly's choice for cancer treatment created a movement.

Sometimes I wonder, even though the biopsy came back that it was showing cancer, even though it was Stage 0 and hadn't formed a tumor. Sometimes I wonder if I'd elected to do nothing, if nothing would have happened. But if nothing would have happened, and I'd elected that, then there would be no Pink Fund. Because we wouldn't have gone through this experience together where we experienced financial toxicity, and where I met other working women who were going to stop treatment and go back to work because their treatment was going to outlast their FMLA, and they couldn't afford to lose their jobs.
Manta Planner: Structured medical planner for cancer patients and caregivers. Science-backed tools to track symptoms, make decisions, and stay organized.
Regular price
Sale price
$39.99 USD
Unit price
per
Sale
Sold out
Share
View full details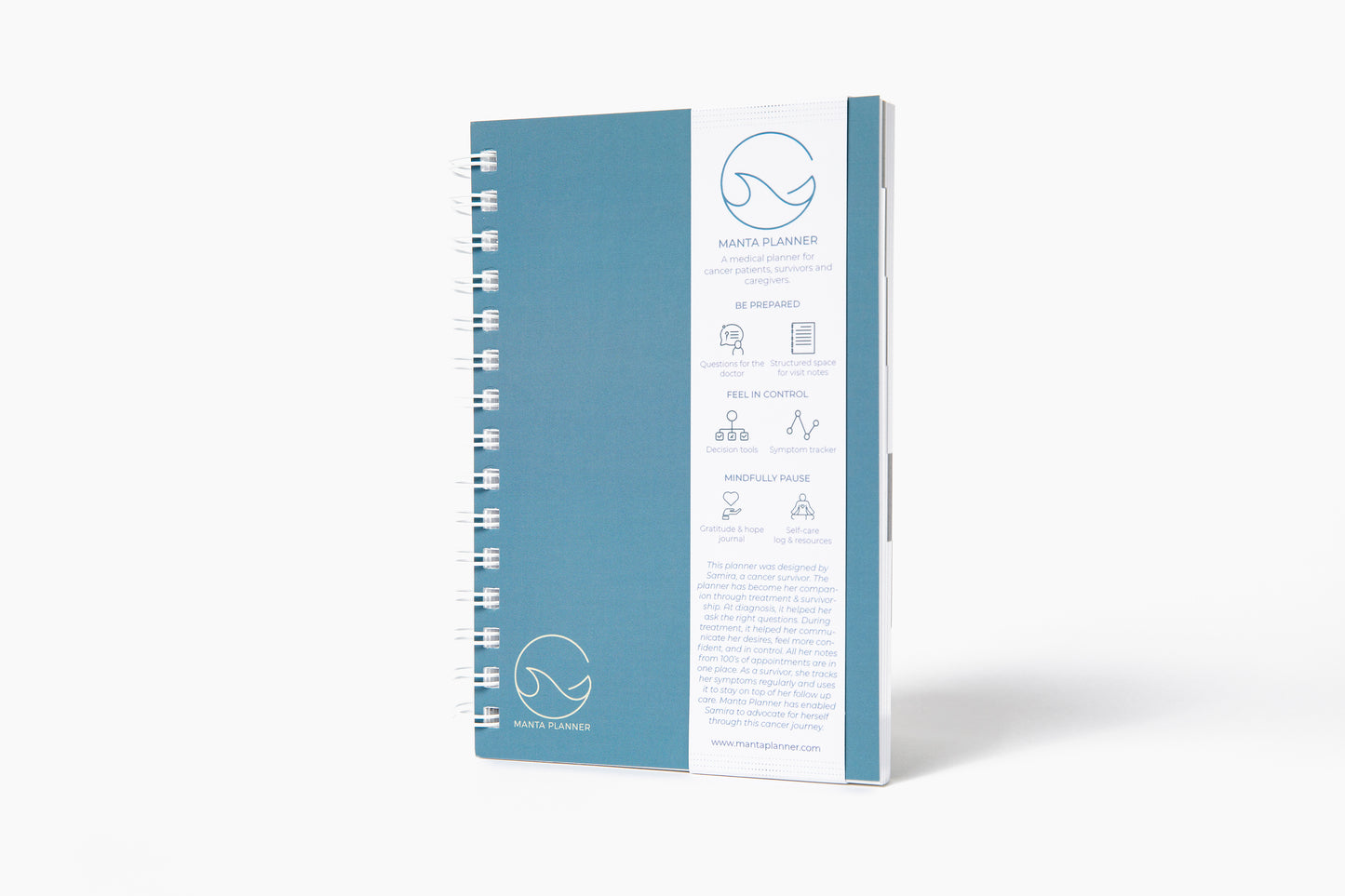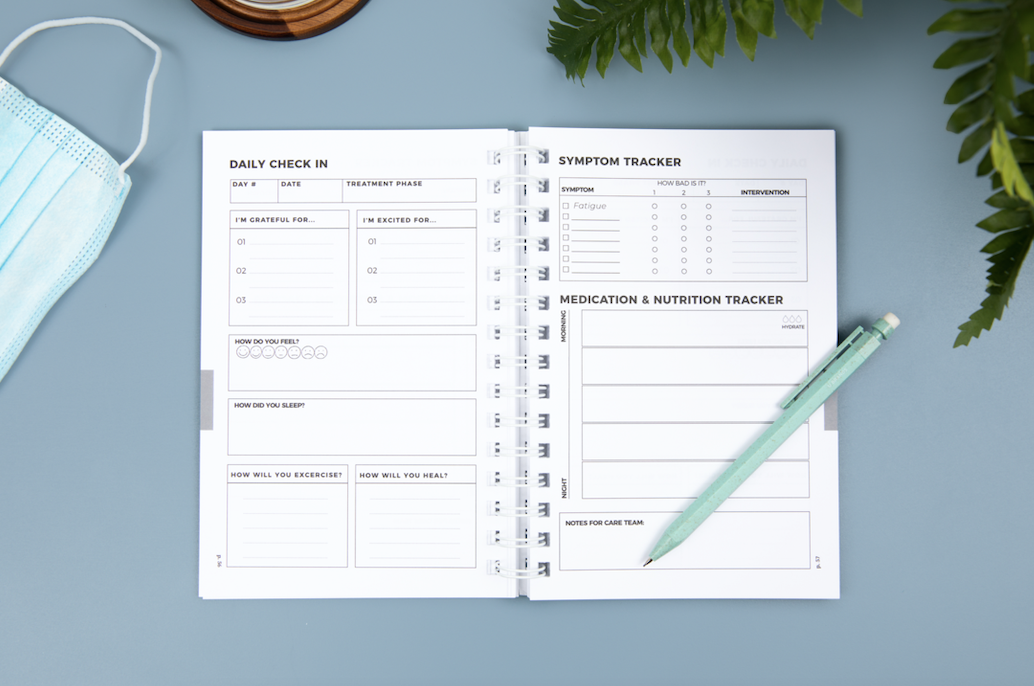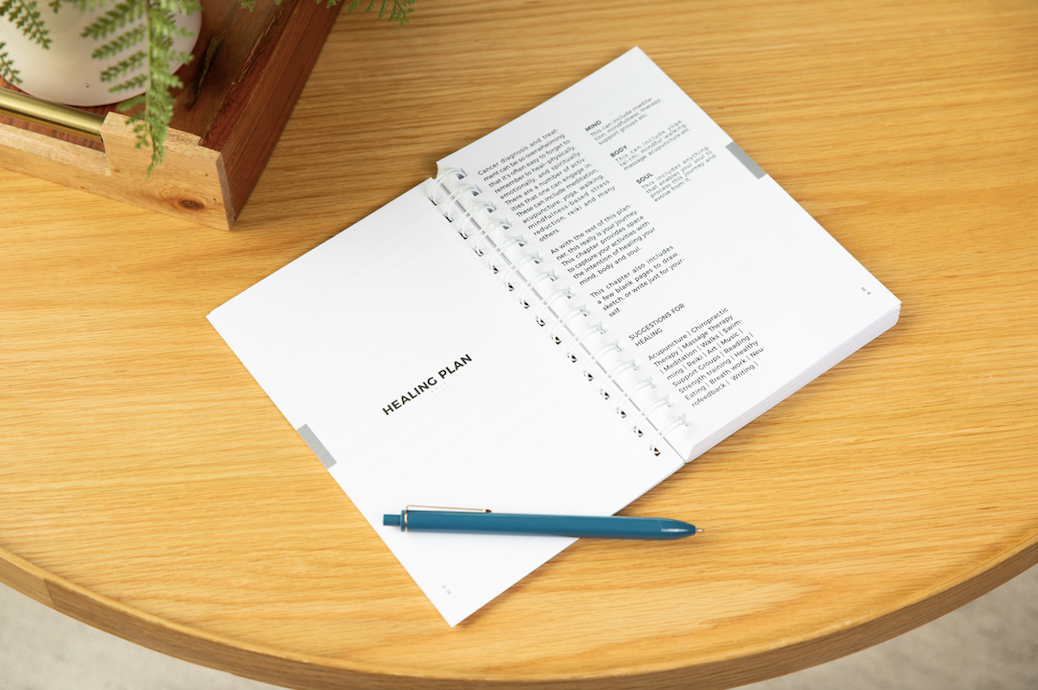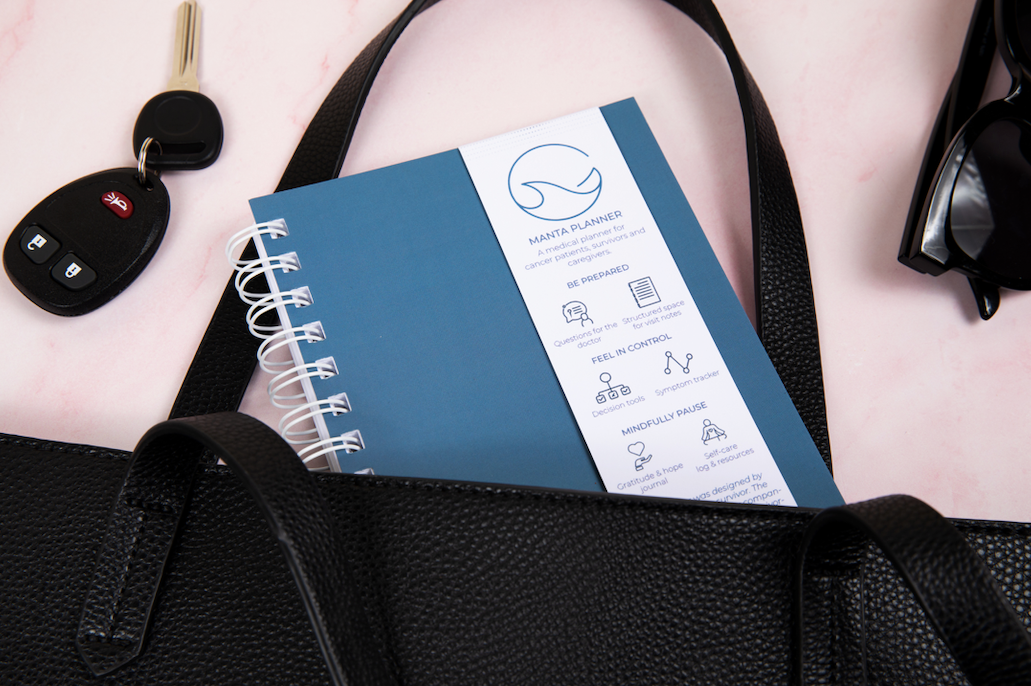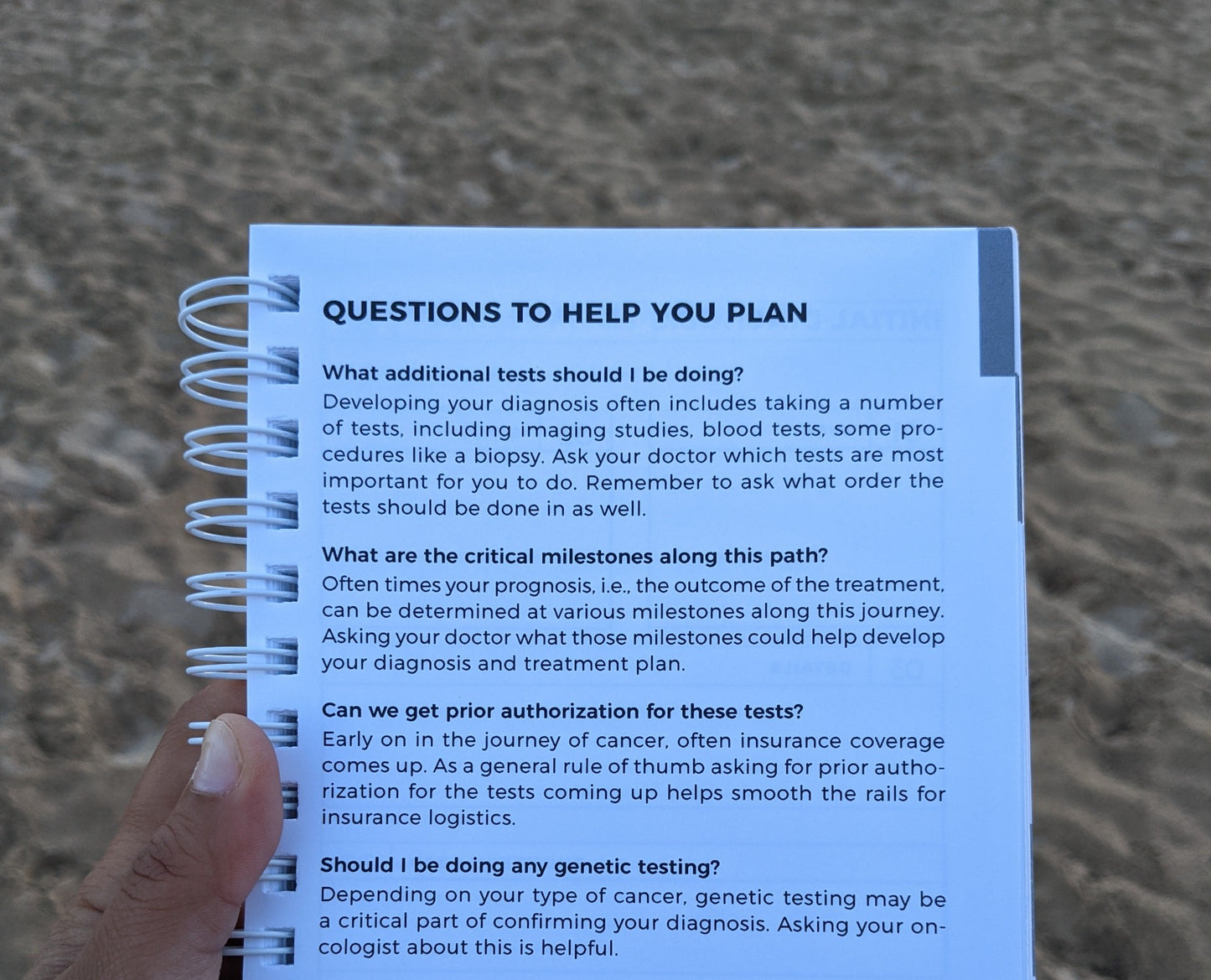 Disclaimer: This podcast blog is for general informational purposes only and does not constitute the practice of medicine, nursing or other professional health care services, including the giving of medical advice, and no doctor/patient relationship is formed. The use of information on this podcast blog or materials linked from this podcast blog is at the user's own risk. The content of this podcast blog is not intended to be a substitute for professional medical advice, diagnosis, or treatment. Users should not disregard, or delay in obtaining, medical advice for any medical condition they may have, and should seek the assistance of their health care professionals for any such conditions.