Episode 29: Fitness consistency and the importance of movement for the cancer community with Olympic gymnast and fitness expert Dave Durante
What we discussed
The importance of mental fitness to help improve physical fitness.

Tips for cancer survivors to regain strength and mobility after treatment.

The power of consistency and focusing on the process rather than the end result to achieve goals.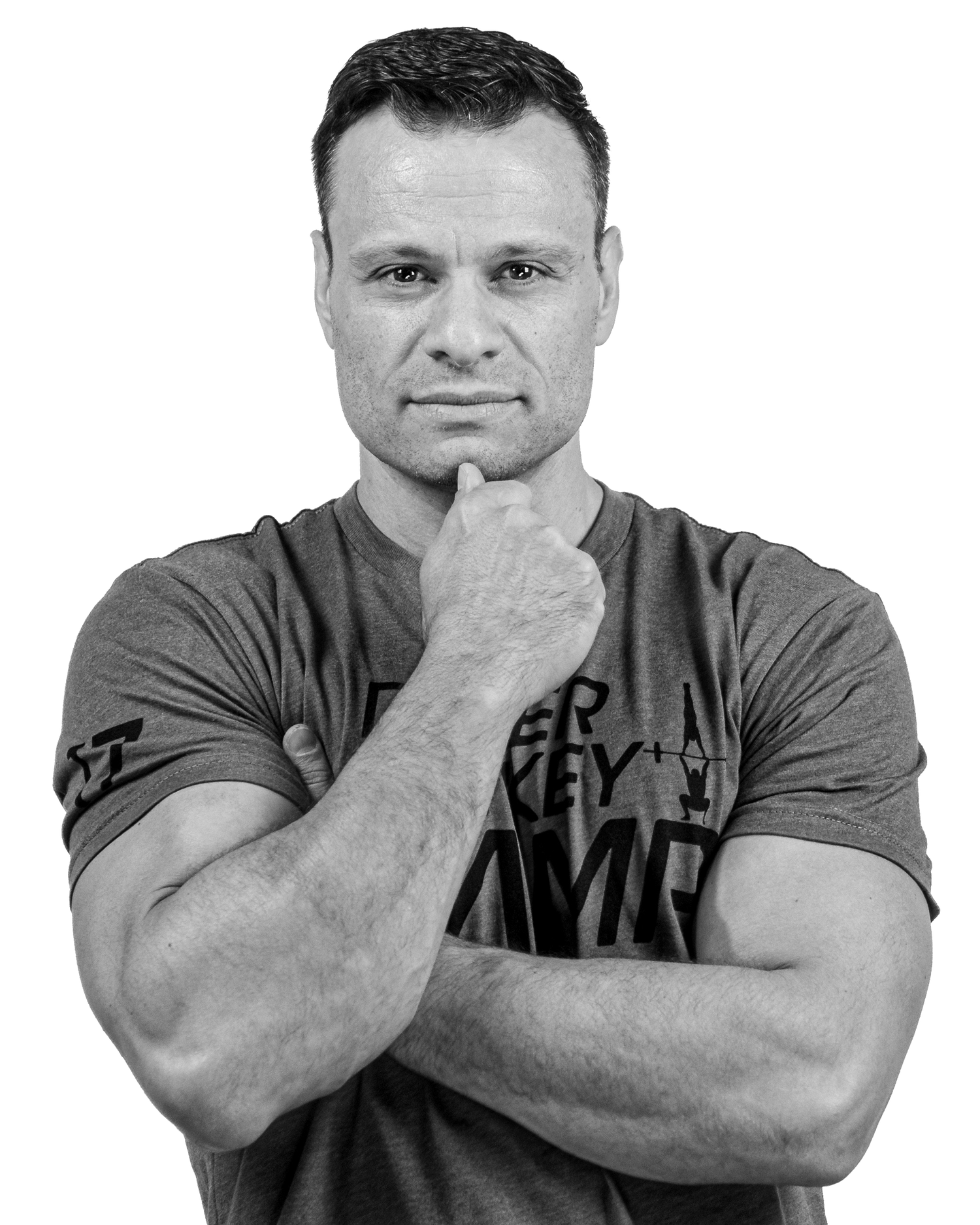 About our guest
Dave Durante is a multiple time USA gymnastics national champion and a member of the 2008 Beijing Olympic Team as an alternate. Following his retirement from competition, Dave helped coach his alma mater, Stanford University, to an NCAA Team Title in 2009. He remained involved in the sport by serving on the Athlete Advisory Committee with the United States Olympic Committee and the USA Gymnastics Men's Technical Committee until 2018. From 2013-2015, Dave was a lead coach with the CrossFit Gymnastics L1 course, where he developed the CrossFit Gymnastics Advanced Course. Dave is now the co-owner of Power Monkey Fitness and Power Monkey Camp, which host adult fitness events worldwide. They also provide technical education in various training specialties through their social media platforms and their Power Monkey Training app.
Watch the video of our episode on YouTube
Key Moments
12 minutes:

On the importance of mental health to improve physical health.

Leading up to the 2004 Olympic Games in Athens, I just missed out on the Olympic team. I was part of the Olympic selection process team, one of the last ten guys. They took eight to Athens. I was one of the two that they didn't take to Athens. I did everything I could, and I was in the best shape of my life. I was so ready competitively, but I was mentally a mess. Just a complete mess because I had shut everyone out. I thought that if I don't talk to my friends, it means that I'm putting more effort into my training. If I don't go out and hang out or don't go home for the holidays, that's showing that I want this more than the other competitors. I put myself in such a mental struggle, and it came to a head at one point. I just mentally broke down. And I was like, this is just awful. Everything that I'm doing well physically, the complete opposite is happening on the mental side. So I found a balance in my teammates and things outside of the sport.



36 minutes:

How to ease back into exercise after cancer treatments.

Start with bodyweight. Don't worry about picking up weights and the reason for it is because you have to learn how your body moves through fuller ranges of motion before you can expect to do those movements with external loads. Really phase one is about more mobility as we discussed, but also a stronger core. Like we said, it's about shapes, shape creation. So if you have a strong core and you have a mobile body, your body will be capable of creating the shapes that you need for higher skill development. So those are two things that we recommend people doing on a daily basis. You should spend five to ten minutes on core work. You spend five to ten minutes on mobility work on a daily basis. Then you have to say, okay, what are my goals with this? Am I just looking to get back to what I was doing before or do I have an athletic achievement that I'm trying to pursue? Is it more about just kind of moving through my daily life without pain and being able to work out and play with my kids and that kind of thing?


40 minutes:

On the power of consistency.

It's imperative on you to wake up every day and put a priority on how important these things are to you. It doesn't need to start massive. And I think that that's the thing that's really important with consistency. It can start as easy as I'm going to walk to the end of the block today and come back and just do that for this week. I'm going to try to stand up and sit back down to my chair five times, 10 rounds today just to get some squat work in, even if it's just to the chair and try that for a whole week. And then from that week, let me see if I can do two weeks. And I think sometimes what ends up happening is people set the goal so high initially. Every January 1st, someone sets this incredible new fitness goal that becomes unachievable because after a week, they want to go back to eating whatever they were eating prior. And the goals need to be set so that you can have a sense of achievement, so that you can have a sense of this bite size. All right, I at least understand that I can complete that goal. And if I can complete that goal, let me just add a tiny bit to it. And these things start to snowball over time. When we talk about consistency, it needs to start with something attainable, something small, one day at a time, and then allow it to grow from there.

Manta Planner: Structured medical planner for cancer patients and caregivers. Science-backed tools to track symptoms, make decisions, and stay organized.
Regular price
Sale price
$39.99 USD
Unit price
per
Sale
Sold out
Share
View full details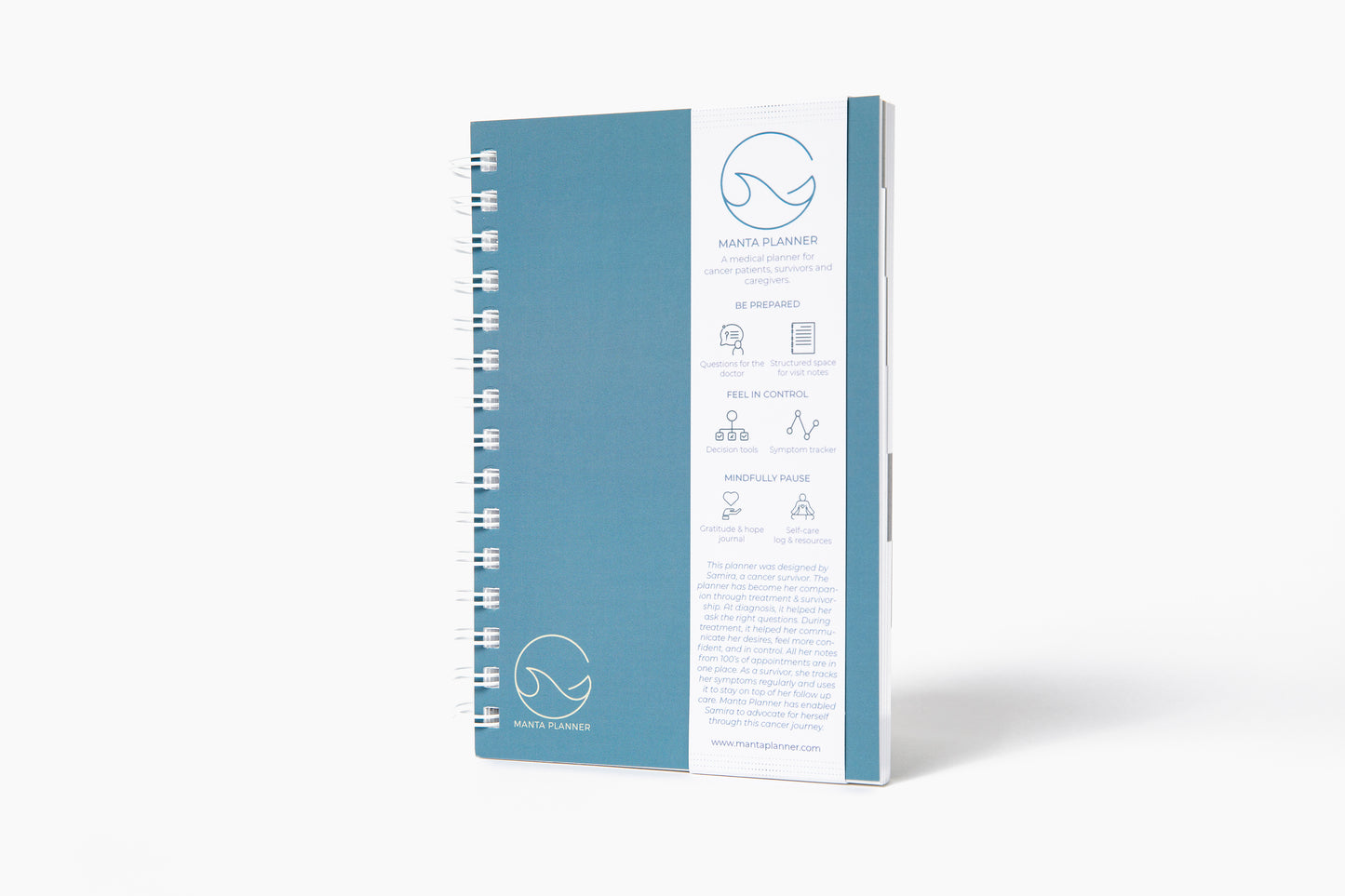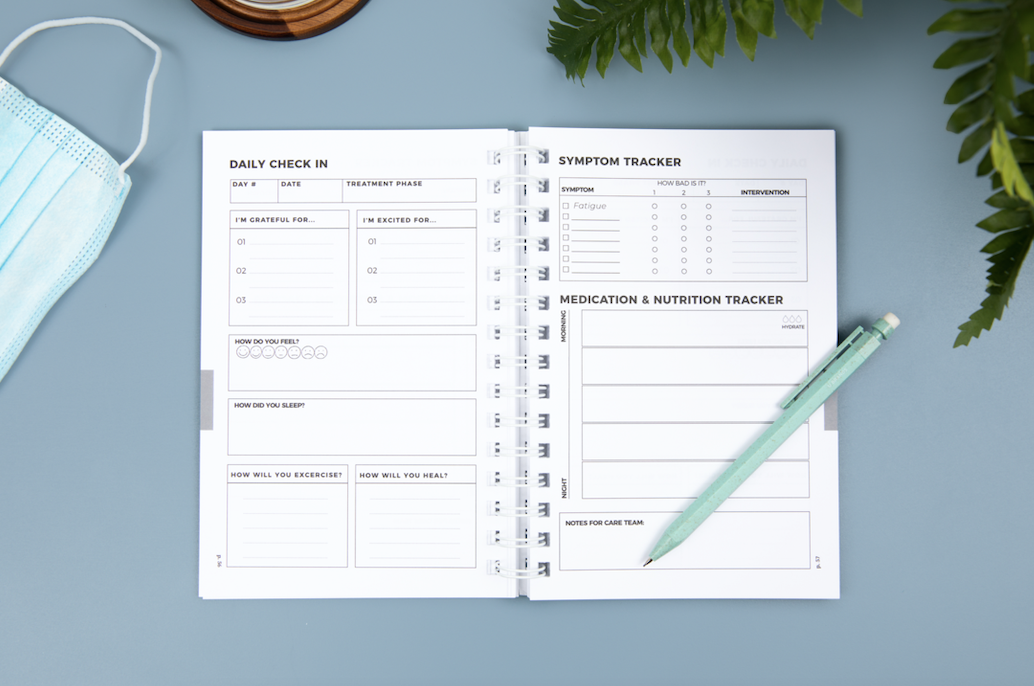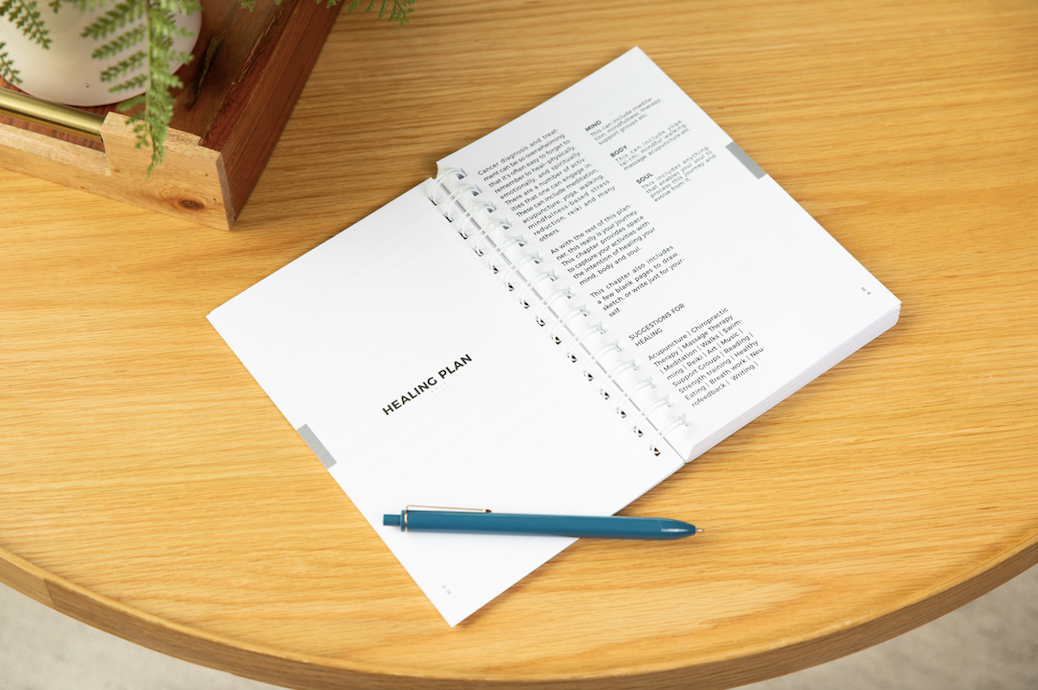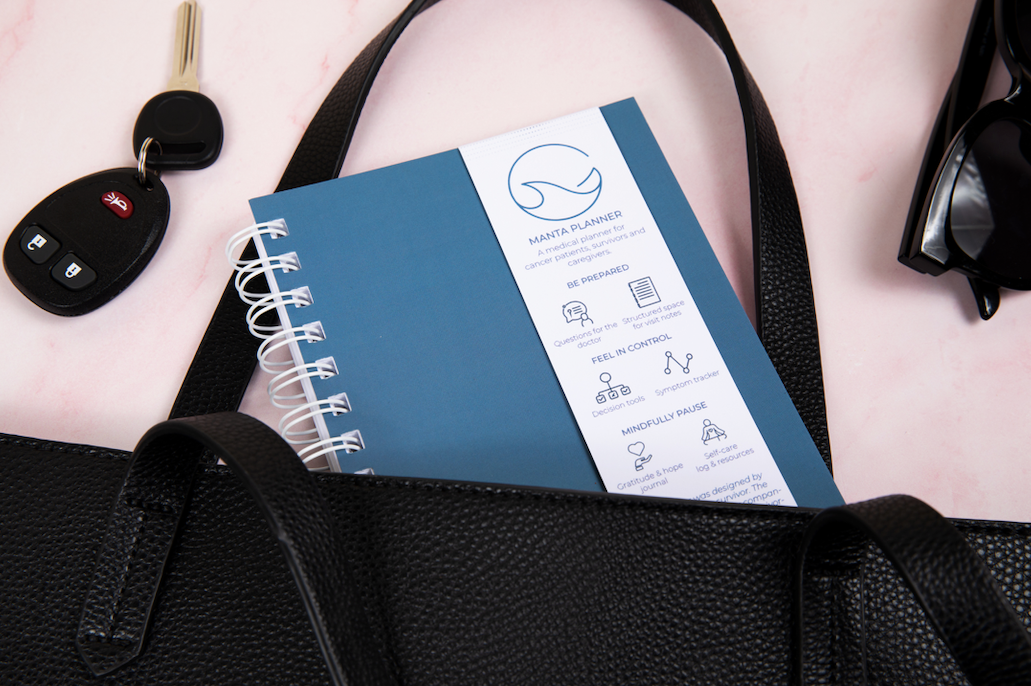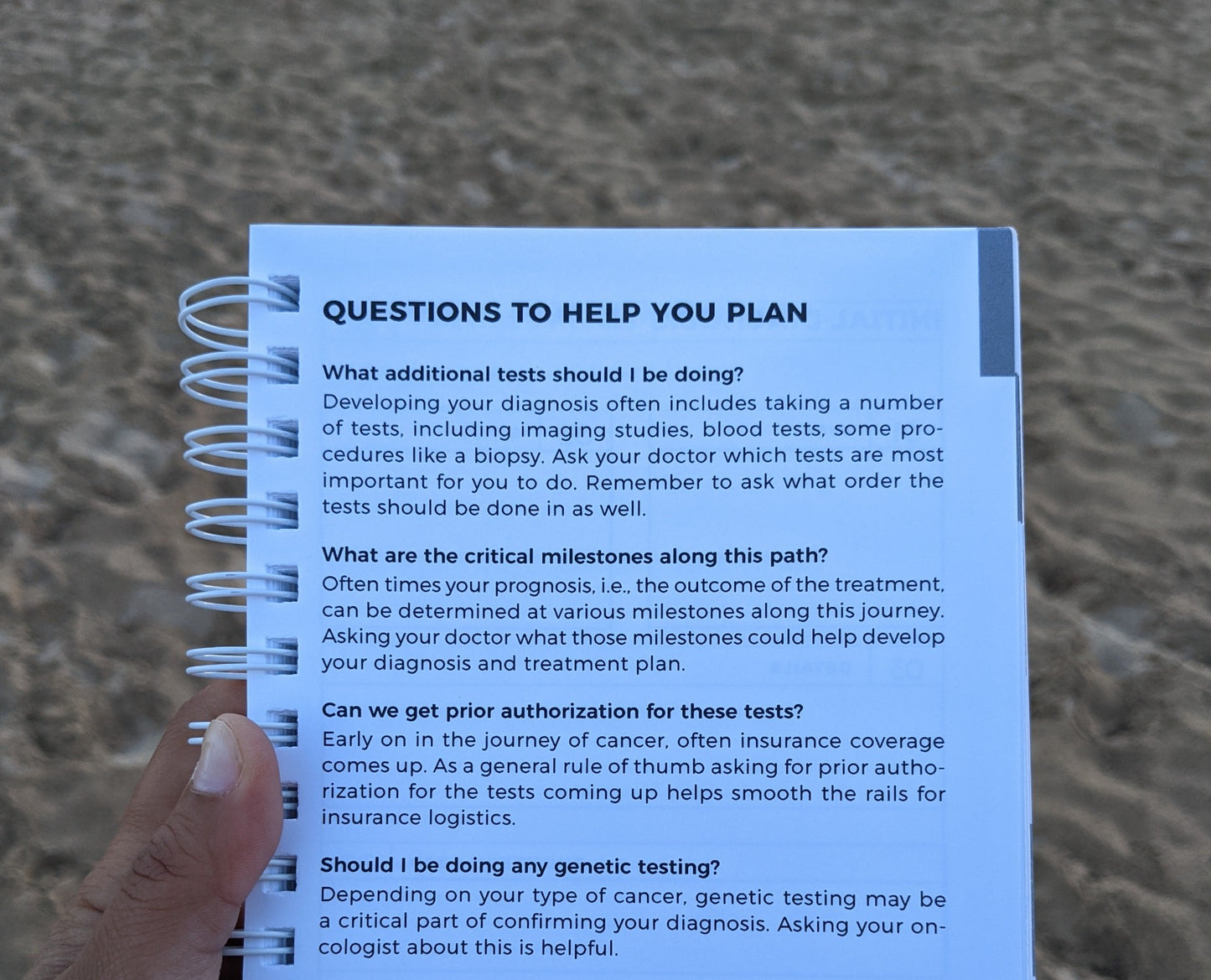 Disclaimer: This podcast blog is for general informational purposes only and does not constitute the practice of medicine, nursing or other professional health care services, including the giving of medical advice, and no doctor/patient relationship is formed. The use of information on this podcast blog or materials linked from this podcast blog is at the user's own risk. The content of this podcast blog is not intended to be a substitute for professional medical advice, diagnosis, or treatment. Users should not disregard, or delay in obtaining, medical advice for any medical condition they may have, and should seek the assistance of their health care professionals for any such conditions.